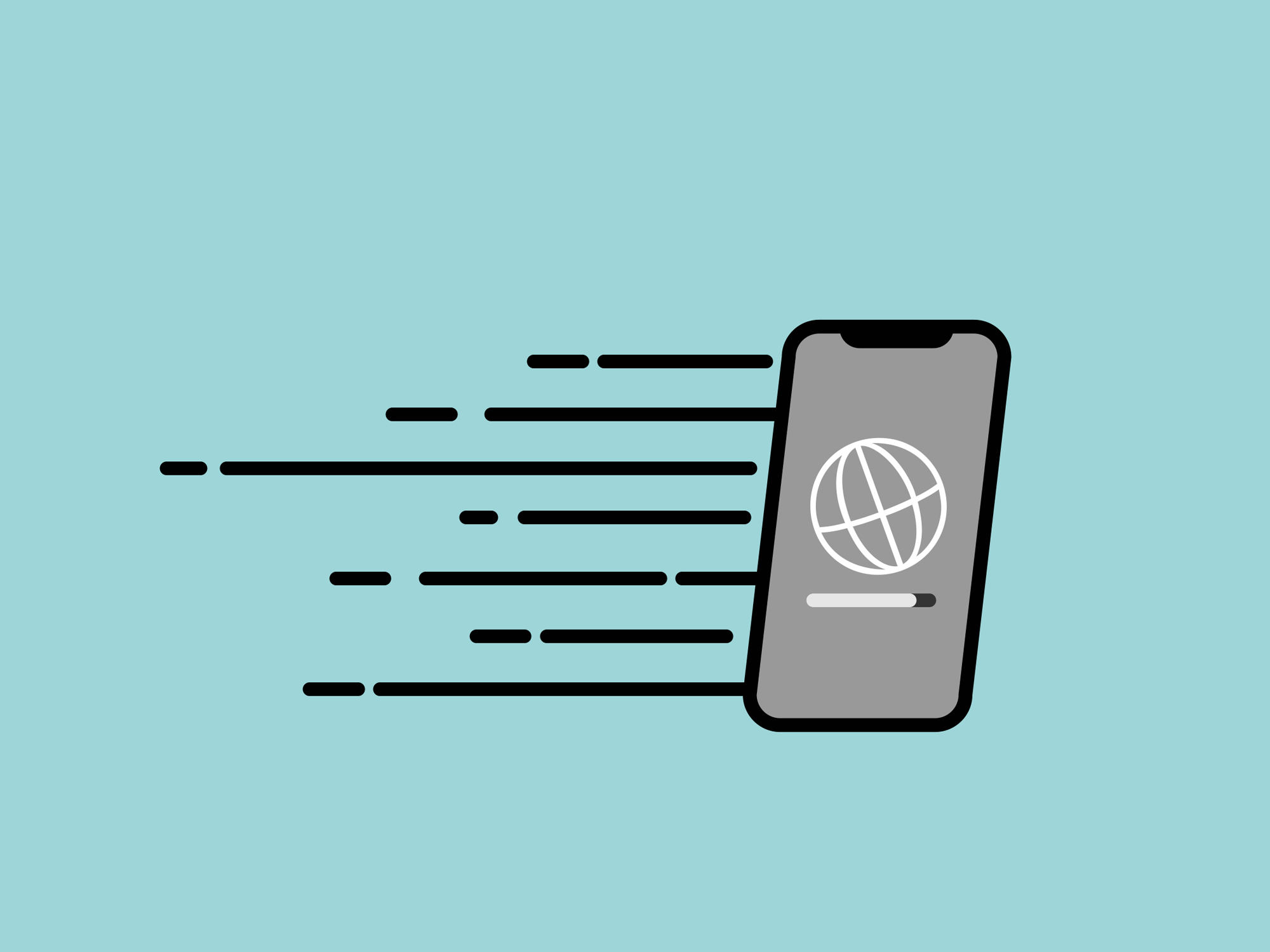 Chipmaker Qualcomm today revealed the latest version of its Snapdragon mobile chip for smartphones. In addition to a bump in performance, this new bit of silicon comes with a notable addition: support for 5G wireless technology. The new chip, the Snapdragon 855, will support multi-gigabit data speeds over the 5G networks that wireless carriers and governments are racing to install. It will also ship with an updated neural engine, for AI-related tasks, and improved gaming capabilities.
While a successor to last year's Snapdragon 845 was expected at today's event, the inclusion of 5G support in the 855 gives greater encouragement to the hopes of consumers vying to get their hands on 5G handsets in the first half of 2019. Qualcomm's Snapdragon platform powers most high-end Android smartphones, including Samsung's flagship phones. It's widely expected that Samsung's next Galaxy smartphone will include this chip when it's announced in February, and so Galaxy owners with access to 5G networks will be able to take advantage of the blistering speeds promised by the next-gen wireless technology.
During the keynote for a three-day event taking place in an absolutely terrible location (sunny Maui, Hawaii), Qualcomm president Cristiano Amon said 5G would bring in a "new era of wireless communications" and be one of the "most significant transitions we'll have" in technology in the coming years. While the rollout of 4G greatly impacted component makers, network operators, and technology companies, Amon said, with 5G "basically every other industry understands that this technology will modify their business."
The Snapdragon 855 system, which has an ultra-efficient 7-nanometer design, will ship with an LTE modem on board. Device makers who want to add 5G capability can then pair the Snapdragon with a 5G modem (the X50, first rolled out in 2016) to enable 5G speeds. Qualcomm says that the full chip systems will be able to switch between 4G and 5G and will support both millimeter-wave and sub-6 gigahertz bands, the two frequency spectrums used by 5G networks.
To date, 5G solutions for existing handsets have been somewhat hacked together. For example, there's a 5G "Moto Mod" that puts an X50 modem inside a plastic backpack that magnetically attaches to a Motorola smartphone. Now handset makers have the option to pair the Snapdragon 855 and X50 inside the phones.
US wireless carriers AT&T and Verizon were also on hand at the Qualcomm event. The two companies set up temporary millimeter-wave 5G networks on Maui in advance, in order to allow event attendees to experience impressive 5G speeds over the next few days.
The Race Is On
The first official global standards for 5G were established in December of 2017. Like most technologies that require major infrastructure overhaul, the rollout has taken some time. While all four major wireless carriers in the US—Verizon, AT&T, Sprint, and T-Mobile—have said they'll have 5G service available in select cities in 2019, nationwide availability won't happen until sometime in 2020. And some phone makers will balk at shipping 5G phones until the technology is ready: Bloomberg reported yesterday that Apple will wait until at least 2020 to ship a 5G iPhone .
In many ways, the rollout of 5G has mimicked the way 4G and LTE were deployed, says Jason Leigh, senior research analyst for IDC's mobility group. "It's similar in terms of the approach, and will face the same general market skepticism," Leigh says. "There's been lots of talk around, 'This technology can accomplish certain things,' but in terms of when people can get access to it on handsets, the experience is going to be pretty similar [to that of 4G]."
Adding to the 5G drama is what many see as a critical race between the US and China to deploy 5G networks in a meaningful way. Despite Qualcomm's hyped-up announcement from Hawaii earlier today and the tease of shiny new handsets to come in the first half of 2019, the US is still being outpaced by China in terms of investment in wireless infrastructure. According to a report from Deloitte that published in August of this year, China has outspent the US by $24 billion in wireless communication infrastructure since 2015.
"In 2017, U.S. tower companies and carriers added fewer sites in the last three years than China added in three months. China now has 1.9 million sites, 10 times more than the U.S.," the report says. Whichever nation successfully adopts 5G first will likely experience "disproportionate gains in macro-economic impact." (The US is said to be trailing South Korea in 5G, as well.)
Not all telecom analysts agree with the assessment that whoever lags in 5G will experience a long-term economic lag. Industry analyst Jeff Kagan told WIRED in June that the battle between US and China is little more "a battle over the ego over which country is first." At the very least, it could impact the perception of the US as a global technology leader.
Hurry Up and Wait
You could say that 5G has already launched in the US—though not on mobile, and with a "sort of" attached to it. In October, Verizon launched a 5G home internet service in four US cities. But some in the industry have questioned Verizon's decision to launch it with its own proprietary 5G technology, rather than offering something that falls within the recently-established standards. (Verizon is using a standard it calls "5G TF"; the accepted standard is 5G NR.)
Qualcomm's event is another timestamp in the still-unfolding, complicated storyline of 5G. Even the 5G mobile network that's been set up on Maui is a temporary one, for the sake of demos; it's not as though 5G is officially launching there. But at the very least, the Qualcomm event should give consumers more clarity around when 5G will actually be available to them, which helps the cause, Leigh says.
"It's not an earth-shattering announcement, and I'd be surprised if you walk into your mobile store and get a [5G] handset in the first quarter of the year," he says. "But it's providing more transparency in terms of what's really feasible in the near term, and that's a positive thing."
The climate apocalypse is now, and it's happening to you
Russian hackers are still probing the US power grid
SpaceX is launching a piece of art into orbit
Cheap and easy STD treatment is over. What went wrong?
PHOTOS: Travel a world created by a copy machine
Looking for more? Sign up for our daily newsletter and never miss our latest and greatest stories